Advisory Board
Read the Center's Strategic Plan HERE
 Maggie Gibney
Maggie Gibney is a Community Wellness Coordinator for St. Joseph County through the Purdue Extension College of Health and Human Sciences, Nutrition Education Program. She collaborates with community partners to promote policy, system and environmental (PSE) change initiatives. Maggie focuses on building community capacity, as well as creating and implementing long-term and sustainable nutrition and health initiatives in limited-resource communities. Her job also includes conducting needs assessments to determine the necessities of the community here in the South Bend area. After spending 16 years in Chicago and living abroad, she returned to South Bend to continue her passion for community outreach and development in her home town.  Since living in South Bend, Maggie has also worked with United Way of St. Joseph County, the Ray and Joan Kroc Center and the St. Joseph County Health department. She has over 12 years of experience in the field of public health. Her contribution includes community outreach, program development for diverse community initiatives, physical fitness programming for clientele ranging from specialized populations to elite athletes and community programming such as HIV education.  Maggie has been described as a collaborative and inclusive leader, strong program designer and a passionate relationship builder.  She has deep roots on the Near West Side of South Bend where she currently resides in her family home in the West Washington National Historic District.
 Ian Clift
Ian C. Clift, PhD, MLS (ASCP) is the Director for the programs in Health Sciences at IUSB.  He is also the owner and primary consultant for the scientific writing and literary research company Biomedical Associates.  He has extensive experience in biomedical and laboratory science; with focused training in immunology, neurobiology, oncology, and cellular signaling, and received his PhD through the Mayo Clinic's Mayo Graduate School.  In addition to his technical experience, in clinical and research laboratories, he is both a resourceful freelance writer, educator and driven administrative professional.  He is a member of several clinical laboratory science organizations including the ASCLS (American Society for Clinical Laboratory Science) and the ASCP (American Society for Clinical Pathology), where he is also a certified Medical Laboratory Scientist and a local ASCP Council of Laboratory Professionals representative.  He teaches Research in Health Sciences at IU South Bend.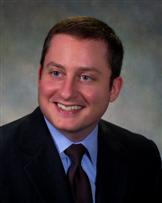 Damon Leichty
He is a partner in the Litigation Department of Barnes & Thornburg LLP's South Bend office and has represented clients in commercial and product litigation in more than 25 federal and state jurisdictions across the United States. He has broad experience in all manner of legal proceedings, he regularly counsels manufacturers on product liability, litigation avoidance, non-competition and other contracts, public relations, marketing, warranties, and various strategies to manage business risk and to develop and defend good products. Damon received his J.D. cum laude from Indiana University Maurer School of Law. currently serves as a director on the boards of the Boys and Girls Club and South Bend Civic Theatre. He served for nine years as a trustee of the Northern Indiana Center for History. He is president of the Ronald A. Leichty Scholarship Foundation, Inc., vice-president of the St. Joseph Valley Association of Wabash Men, and a proud husband and father of two children.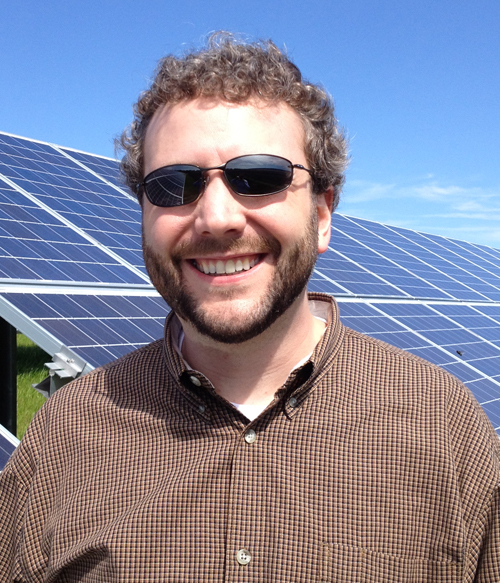 Nathan Vogel
Nathan Vogel is currently a Senior Account Executive and in charge of procurement at Inovateus Solar LLC in South Bend, IN. Vogel has been with the Inovateus companies since 2005. He is a founding member of Inovateus Development (2005) and Inovateus Solar (2008). Vogel was the Director of Research at Inovateus Development for 3 years before moving over to Inovateus Solar. Vogel has managed solar installations throughout America, working closely with building and land owners to manage the entire solar construction process. He has made an impact on Inovateus Solar, progressing business by successfully landing jobs with Fortune 500 companies and national colleges and universities. Vogel's focus is in sales and he has helped the firm to success with tremendous growth in both distribution and turn‐key services in the Photovoltaic industry. He has earned his real estate licenses in Michigan and is also a founding member of the Indiana Renewable Energy Association(2008). He graduated from the University of Oregon with a B.S. in Sociology accompanied by minors in Business Administration and Philosophy. Vogel is a member of the Midwest Renewable Energy Association, the Great Lakes Renewable Energy Association, the Green Building Initiative, SEIA, American Solar Energy Society, SEP, National Hydrogen Association, and American Wind Energy Association. The combination of experience and first-hand information from multiple professional organizations he is involved with leads Vogel as he works to make the environment cleaner and safer through clean renewable energy. Nathan published "The Energy Matrix" research guide in 2006.
 Dina Harris
Dina Harris is the director of development at Indiana University South Bend. Harris is originally from Cleveland, Ohio, and has been in the area since 1979. She began her work at IU South Bend on April 23, 2007. Her previous position was development manager at Greencroft Retirement Communities, Goshen. She has been involved in non-profit work and fundraising for over 28 years.  Harris has a bachelor's degree in education from Ohio State University, and a master's degree in education from Boston University. She taught in the Elkhart area, and Parma and Berea, both in Ohio. She presently serves on the board of the Association of Fundraising Professionals – Michiana Chapter as secretary. She has also served in the position of president and past president. She is on the nominating committee for the Humane Society of Elkhart County.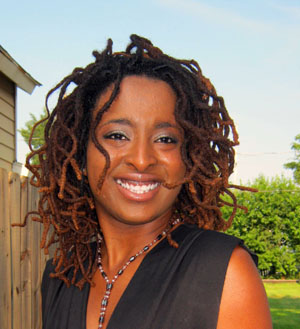 Cherri Peate
Cherri Peate is a dedicated public servant whose passion is to provide state-of-the-art social science knowledge to businesses and individuals. She received her Bachelor of Arts from Indiana University Purdue University of Indianapolis (IUPUI) in Sociology and a Master of Science in Public Service Management from DePaul University. It was at DePaul University where she became a member of the Golden Key International Honour Society. Cherri has received professional training in the areas of social media, branding, fundraising, mediation, sustainability, policy design and program evaluation. Her work experience includes Consultant, Statistician/Researcher, and Project Director. Currently, she works at the Gold LEED Certified Ray and Joan Kroc Corps Community Center (The Salvation Army) in South Bend, Indiana as their Volunteer Coordinator where she is over the organization's Volunteer, Federal Work Study, and Internship Programs.
 Mark O'Brien
Mark is the Director of Cardno JFNew's native plant nursery located in Walkerton Indiana.  Mark leads the development and implementation of the nursery team's strategic plan and daily operations. He is also responsible for client relationship management and employee development and satisfaction. In addition to his role in nursery sales, client service, and operations, Mark is an avid proponent of native plants and has been involved in numerous native planting projects.  
Born and raised in South Bend, Mark now lives in Walkerton with his wife and two daughters.  
 Anthony Hunt
Anthony Hunt has been the General Manager WVPE 88.1FM for over 4 years. He has over 23 years' experience at public radio stations in Idaho, Kansas, Minnesota, Maryland, and Indiana as an announcer, development director, & station manager. Anthony originally got into public broadcasting because he preferred the classical, jazz, and coffeehouse music he heard there rather than the commercial formats. After several years at National Public Radio affiliates, he learned that public radio presented the most credible, honest and accurate analysis of world events for the constantly curious. He loves public radio's respect for the listener's intelligence and its ability to feed both sides of the brain: left & right - art & science.

He has served on the Governor's Lead Safe-Housing Advisory Council as a parent of children with lead poisoning, and recently joined the Elkhart Symphony board.
You can follow him on twitter: @HUNTAC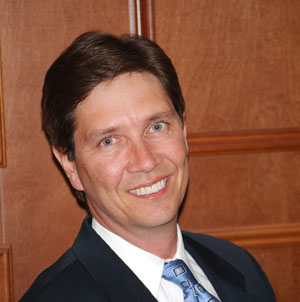 Sam Miller
Sam, an Associate Professional Specialist at the University Notre Dame where he teaches Foresight in Business and Society in the Mendoza College of Business, is the former Vice President of Marketing and Strategy at JFNew, the regions premier ecological consulting, restoration, and native plants firm. He was responsible for leading JFNew's strategic planning efforts and leading the innovation process and team to identify unmet and emerging needs in the marketplace. He founded JFNew's corporate sustainability program to drive sustainability assessments, reduce impacts, and develop annual sustainability reports. Sam is a LEED Accredited Professional (LEED AP).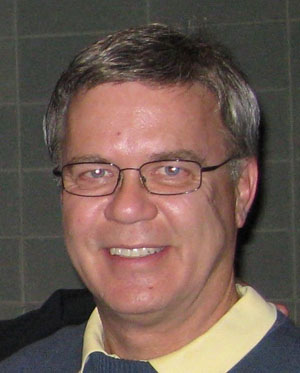 Chuck Lehman
Chuck Lehman was born and raised in St. Joseph County and lives in Mishawaka, Indiana and graduated from Purdue University with a Bachelor of Science Degree in Landscape Architecture.
 
As founder and President of Lehman & Lehman, Inc., a landscape architecture and planning firm, Chuck has been involved with urban planning and design, environmental and sustainable design strategies, greenway systems, land use and master planning strategies for over 30 years.
 
Chuck is a member of the American Society of Landscape Architects and the American Planning Association, a Fellow of the Royal Society for the Encouragement of Arts, and a Board Member of South Bend Heritage Foundation and the South Bend Museum of Art.
Deborah Marr is Associate Professor of Biology.  She received her Ph.D. in Evolution and Plant Sciences from Indiana University – Bloomington in 1997, and did her postdoctoral work at Vanderbilt University. She joined the Biology faculty at IU-South Bend in 2000. Professor Marr does research in the areas of Disease ecology, Restoration Ecology, and Plant reproductive ecology and evolution.  She is currently serving as a Plant ecology associate editor for the American Midland Naturalist journal. 
 Gary Gilot
Gary A. Gilot is currently the Director of the Department of Public Works for the City of South Bend. Gary earned a bachelor of science in Civil and Environmental Engineering from Clarkson University in Upstate New York (1978). He also has an MBA from Indiana University at South Bend (1985). He is a licensed Professional Engineer in Indiana (since 1981). He has an aggregate of 25 years of municipal environmental stewardship experience.
As Public Works Director for the City of South Bend for the last 10 years, Gary is responsible for Engineering and GIS, Traffic and Lighting, Street Department, Central Garage and other centralized services, Water Works, Wastewater Utility and other Environmental Services including Municipal Solid Waste and Organic Resources Recycling Services. He also serves as President of Board of Public Works in South Bend which has management oversight for the municipal utilities, owns and manages the city real properties and other infrastructure assets and contracts for design and construction of water, sewer, street and other public infrastructure.
Gary is a recipient of the Ivan H. Brinegar municipal management award through the Indiana Association of Cities and Towns.
Gary has been married to wife Debra for 29 years. Both Gary and Debra are great lovers of pets, nature, wildlife and have enjoyed many visits to our national parks.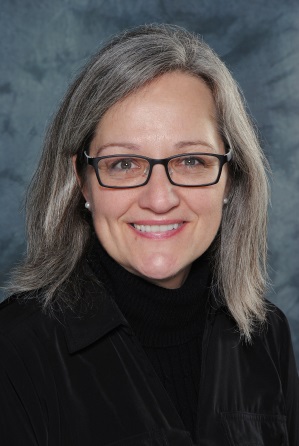 Kathleen Kent
Dr. Kathleen Kent, Ph.D., NCIDQ, RID, LEED GA, is the Chair of the Environmental Design Program and Global Studies at Ivy Tech Community College of Indiana, the North Central Region. Kent teaches courses in sustainable interior and landscape design, permaculture and environmental psychology. She has led student international travel study excursions focusing on architecture and urban design, for over 25 years. She is the Co-Chair of the Ivy Tech statewide Global Studies Curriculum Committee which is responsible for global international education development across the state. She is an environmental designer and principal at Stone Circle Center, supporting the design of holistic interior and garden environments. She holds a Ph.D. in Higher Education, a Masters in Interior Design and Consumer Sciences, and is a certified Permaculture Designer, LEED Green Associate, Master Gardener & Naturalist, Habitat Trainer for the National Wildlife Federation, and a FEMA Citizen Preparedness Facilitator.