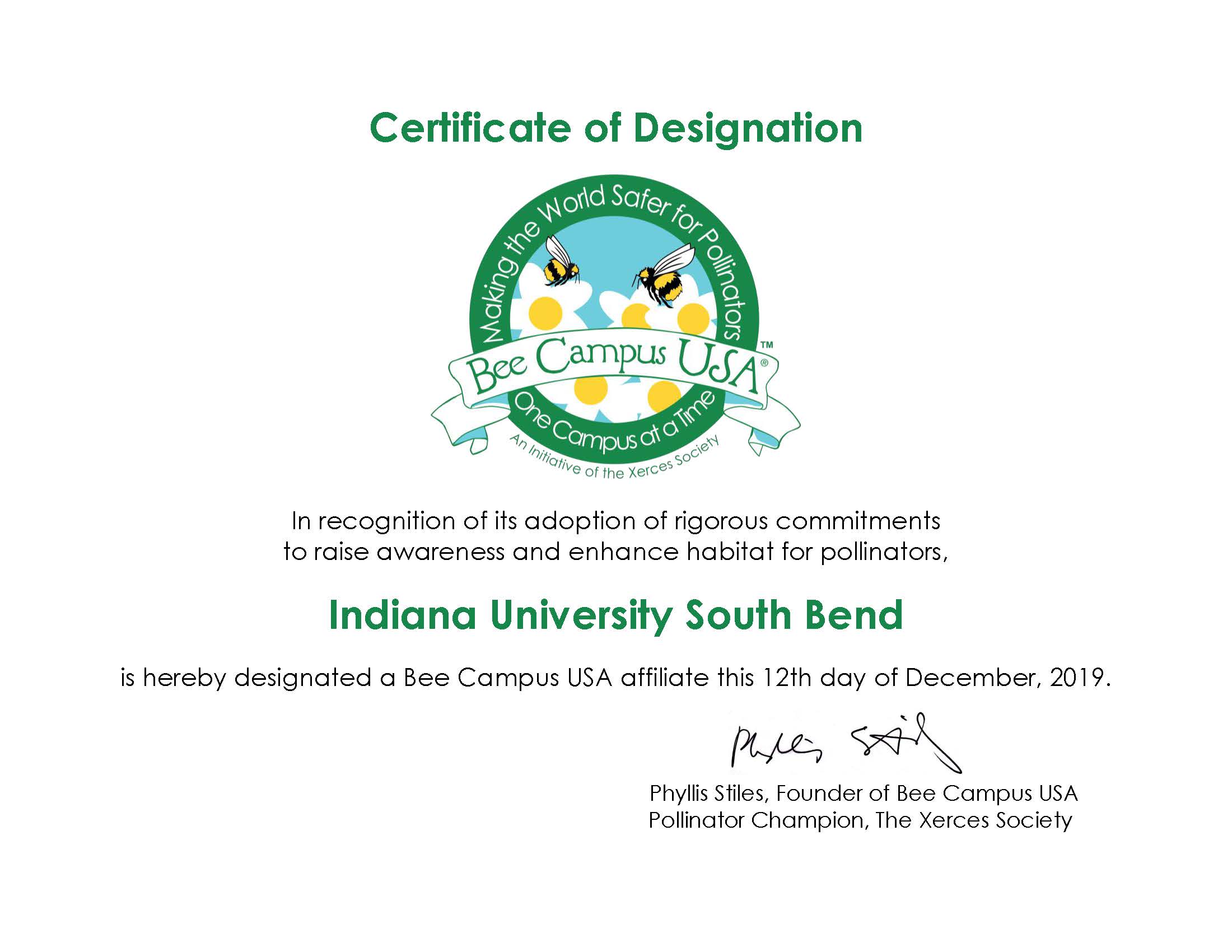 Indiana University South Bend installed its first hives on campus in the spring of 2017. Assisted by beekeeper and adjunct professor in the IU South Bend Judd Leighton School of Business, Roy Sienz Saenz, students regularly helped with the installation and care of the hives.
Follow our buzz @IUSBees!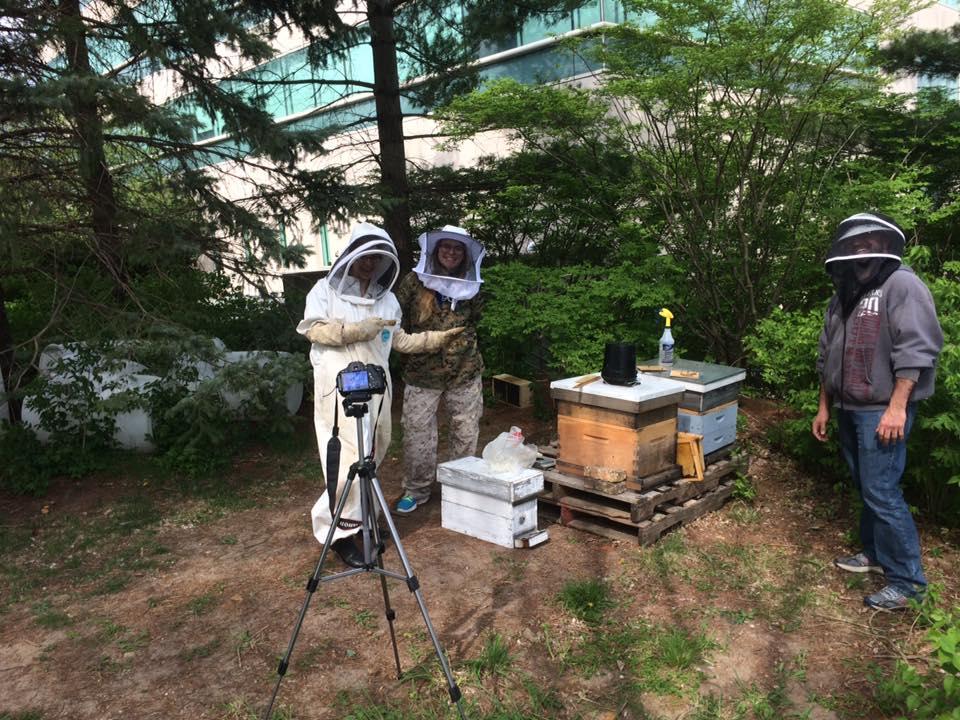 After Sienz left the university, local beekeepers from As It Should Bee Apiaries took over the beekeeping tasks with the support of students and staff.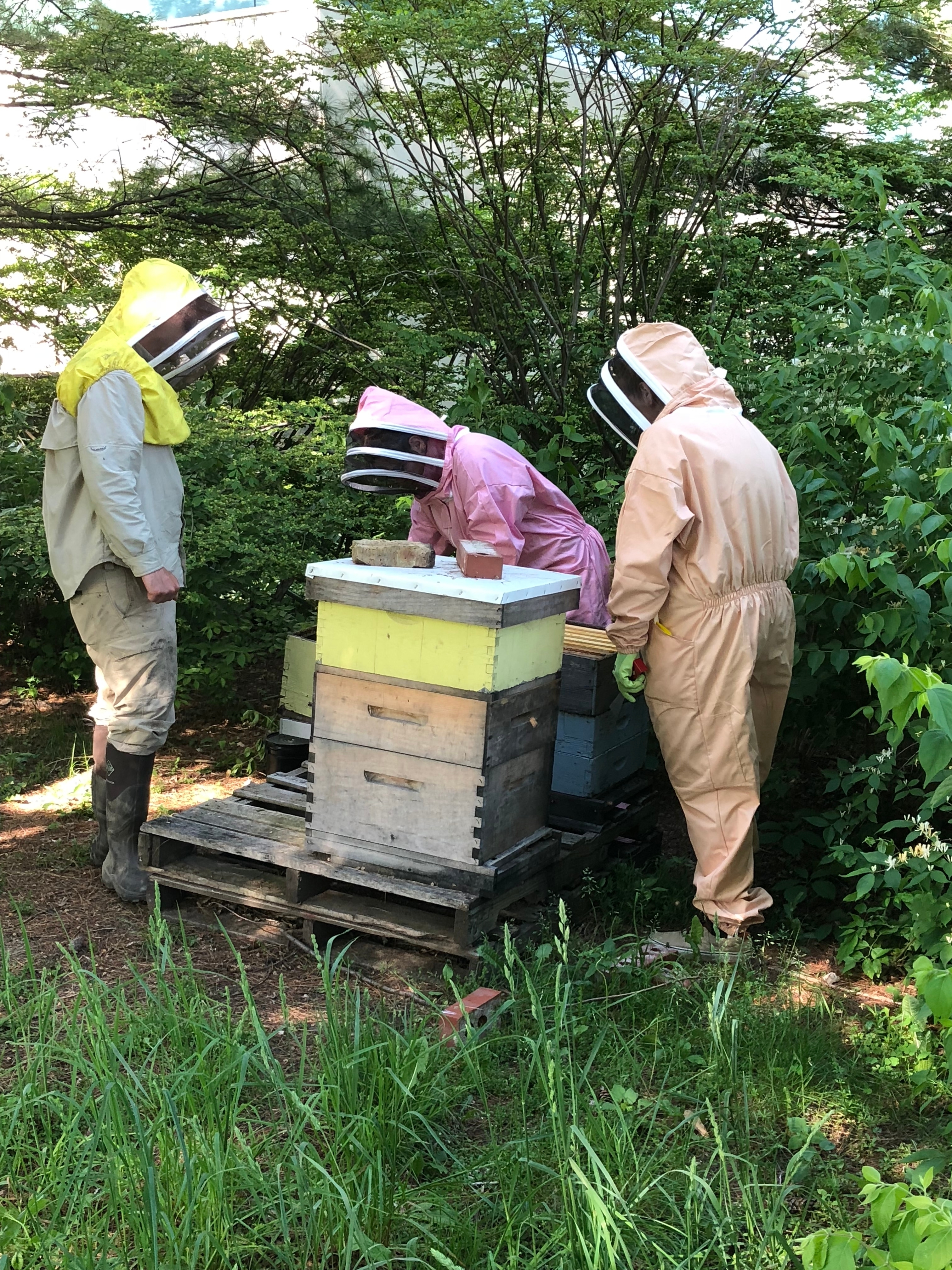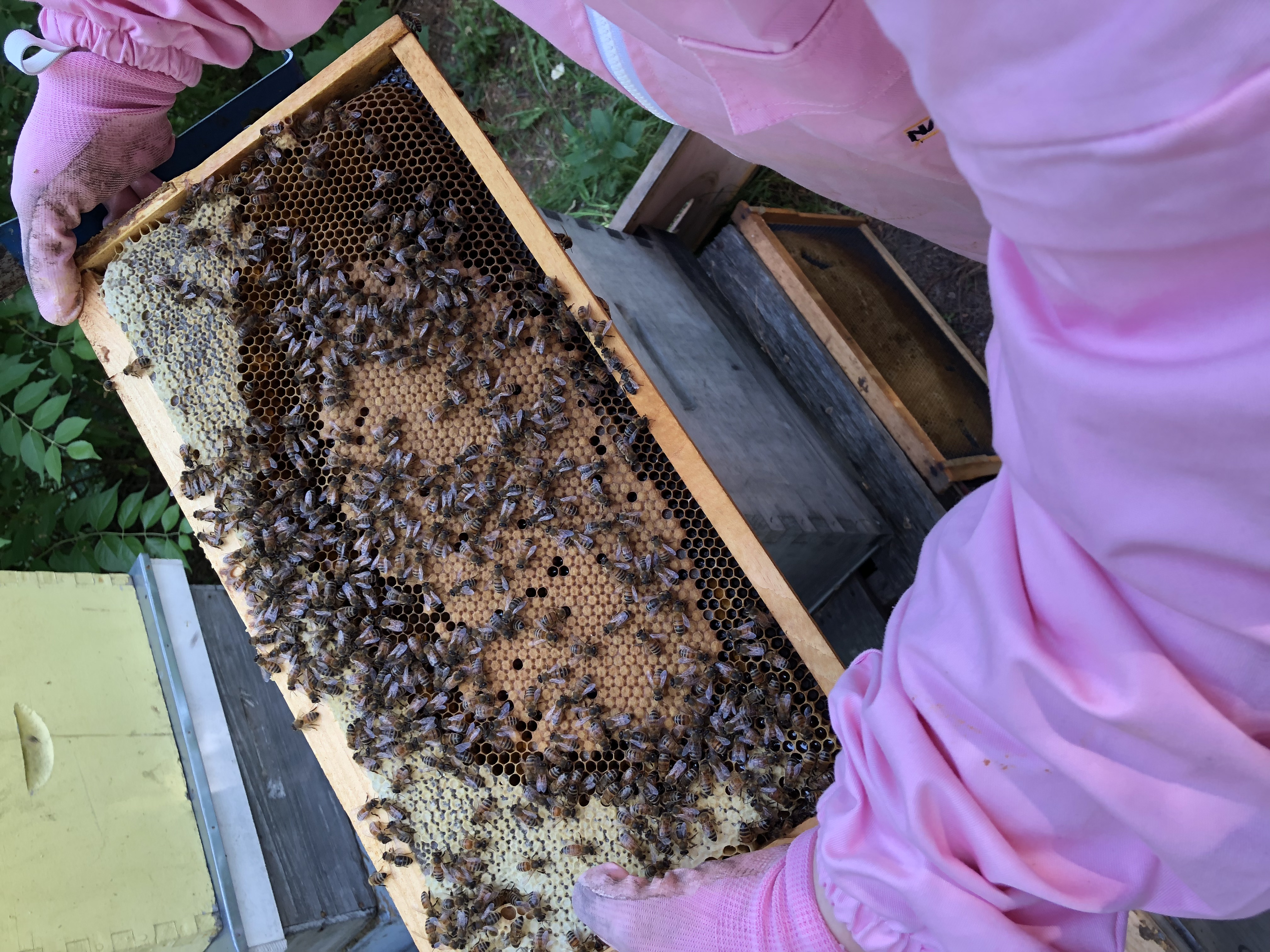 Indiana University Environmental Health and Safety has developed this beekeeping safety program to provide guidance on Indiana University-related beekeeping activities, programs, and research.
Information can be found at Beekeeping safety at IU.
The IU South Bend Bee Committee is comprised of faculty, staff, and community members. The Committee meets once a year in person, and communicates through email and a shared Box folder.
Their work resulted in a Campus Pollinator Habitat Plan that outlines a Pollinator-Friendly Pest Management Plan.
Informational signage regarding pollinators educates the campus and broader community about pollinator-friendly landscaping principles.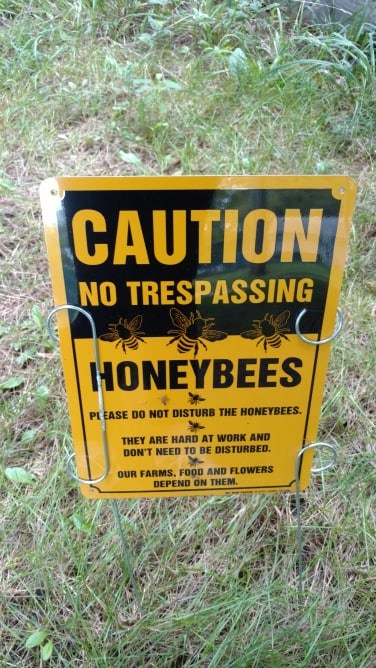 "This sign is posted by the bee hives on campus to explain that "Our farms, flowers, and food depend on them."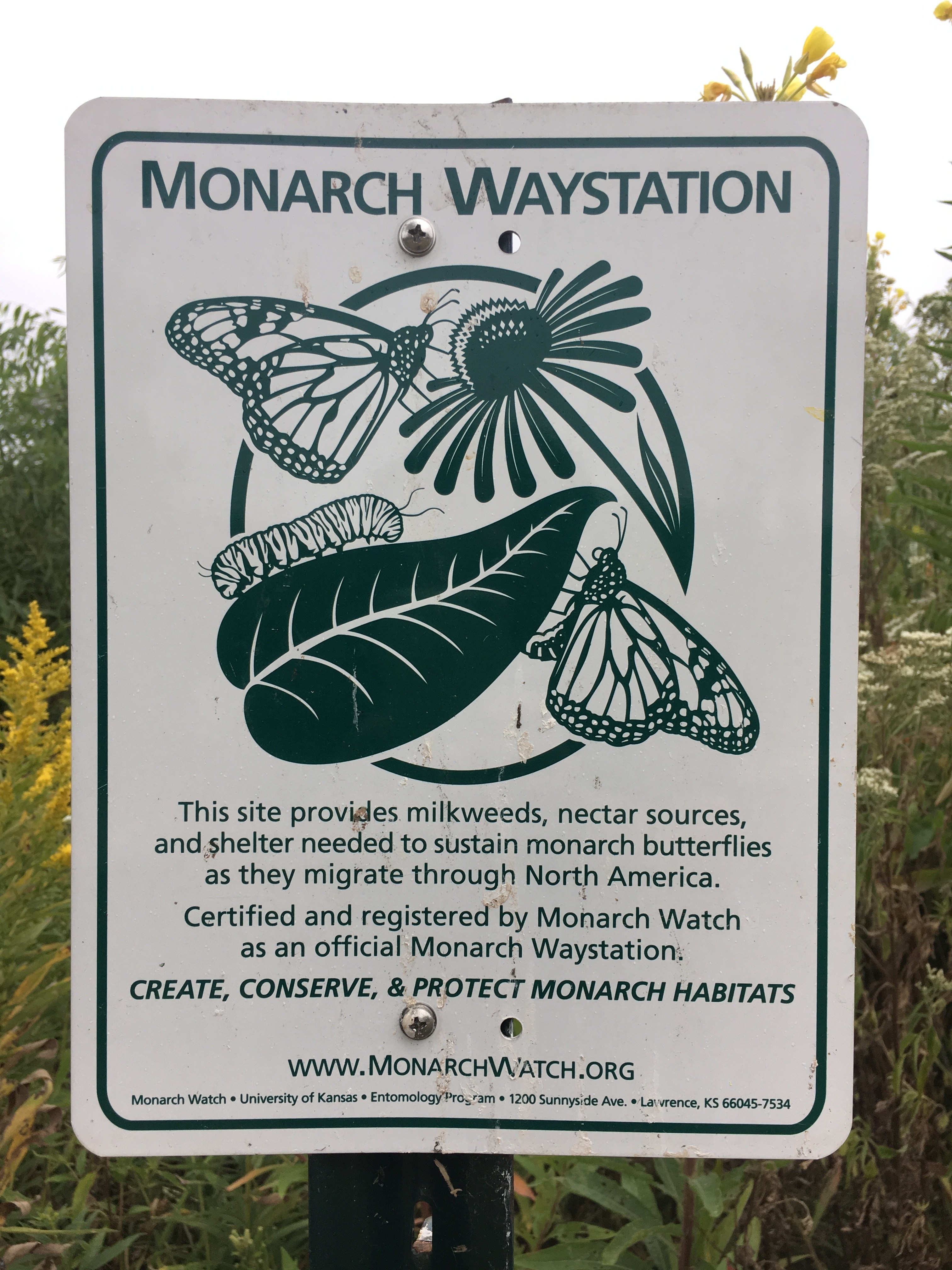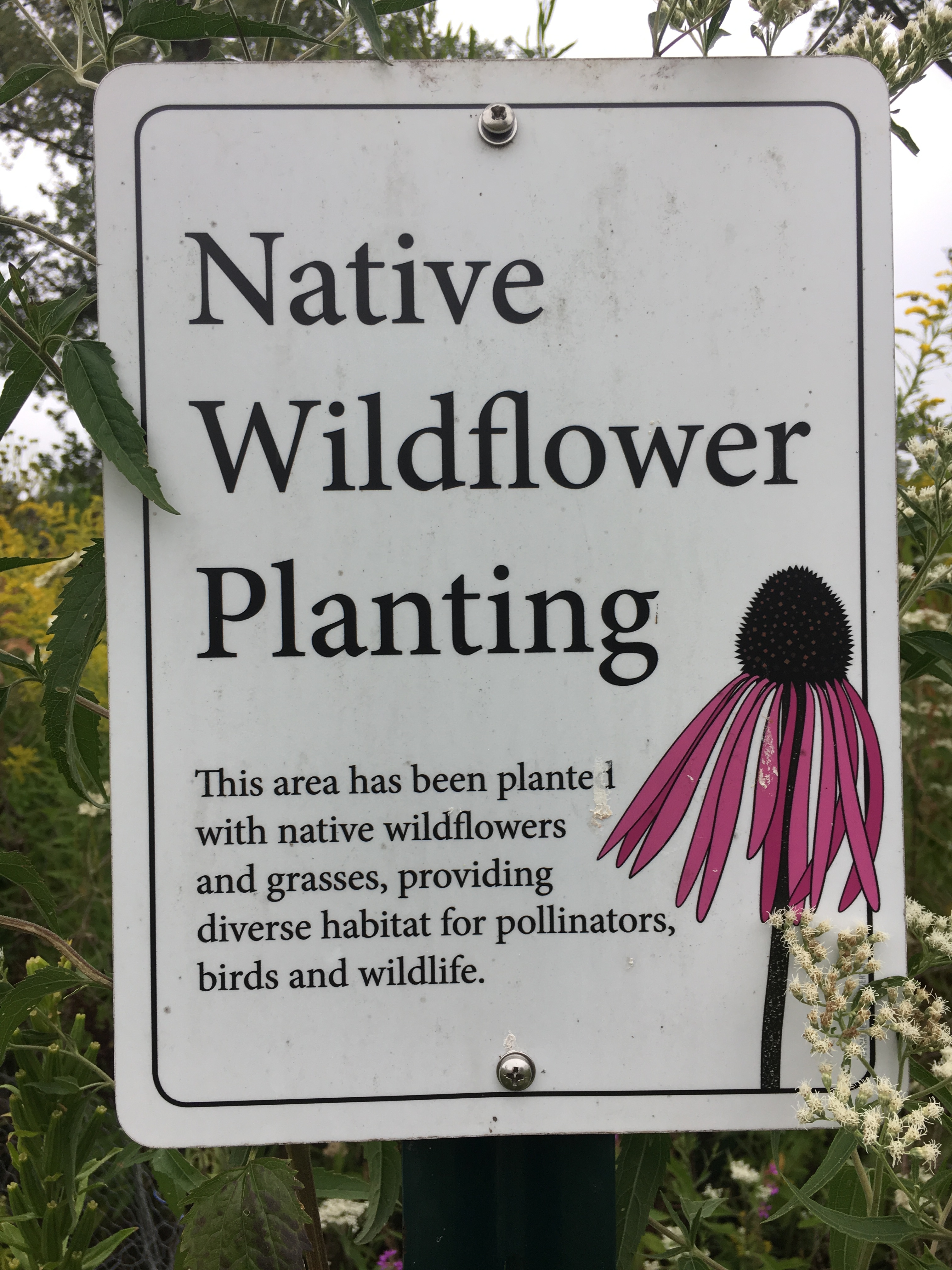 Signs next to the wetland plantings explain how beneficial insects provide a natural process for pest management and pollination. 
Our recommended Local Native Plant Suppliers 
For more information about the Bee Campus USA program, visit their website.