Students in the News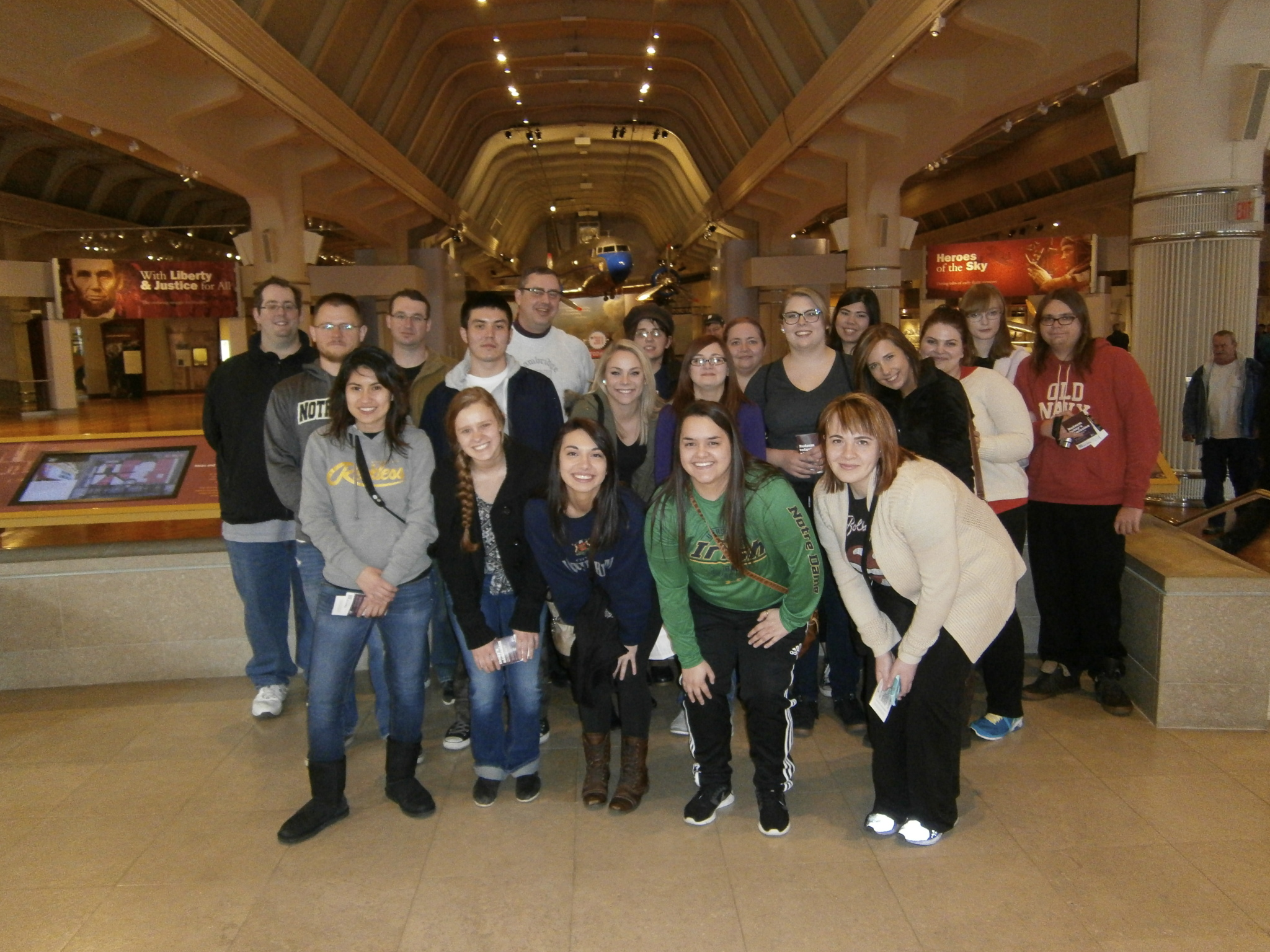 Bonnie Fitch:
After graduation in August, Bonnie is going to celebrate by taking a well-earned bow and take it easy!!!
Samantha Greulach:  
I will be graduating with a Bachelor of Arts in History and a minor in Women's and Gender Studies. In August I will be attending Graduate School for a masters in history at Ball State University, where my focus will be Early Modern European History. I also recieved a position as a Graduate Assistantship for the 2015-2016 school year.
Jason Rose:
It took me a long time to find a college "home" that I felt both comfortable with and where I felt I could really contribute to my classmates and to the college itself. I found that "home" at IU South Bend, and I found amazing professors that welcomed me and allowed me to blossom in my strengths and pushed me to better my weaknesses. After much deliberation on whether to attend Brandeis, Western Michigan, Ball State, or IU Bloomington, I have decided to attend Ball State University this fall. At Ball State I will study Progressive Era U.S. History with a subspecialty in digital history and transnationalism, focusing on the intersectionality and connective comparison of the cross-cultural exchange between the U.S. and the non-Western world. When I complete my studies at Ball State, I plan on applying to several PhD programs to continue my education. I truly believe that my current success is because of the amazing faculty at IU South Bend; if I am 1/10th as good of a mentor as they are, I will consider myself a success.
Benjamin Wineland:
His presentation, "Then and Now: The Origins and Development of the LGBT Community in South Bend," was selected as an honorable mention presentation in the Humanities category at the Undergraduate Research Conference on Friday April 17th, 2016. Congratulations!!
Brendan Beck:
A panel of faculty judges selected his presentation, "Why is the Italian Enlightenment Neglected?", as co-winner of the outstanding presentation award in the Humanities category at the Undergraduate Research Conference on Friday April 17th, 2016. Congratulations!!
Deborah Parcell:
Deborah Parcell has been in Madison, Indiana for a two-month internship with Historic Madison Inc. and Madison Mainstreet (Indiana Landmarks). The projects that she will be working on, range from selecting a vacant storefront that looks rundown and organizing a community paint-up/fix-up day to improve it's appearance as well as the look of the neighborhood, designing displays for vacant storefront windows, helping with an architectural day camp for kids, leading tours of the downtown, as well as attending hands-on preservation workshops, and helping with a Habitat for Humanity build.  One of Deborah's projects was featured on the front page of the Elkhart Truth. Deborah is also hoping to pursue a Master's Degree in historic preservation.
Brian Pinnegar:
After graduation Brian Pinnegar plans to attend law school or graduate school in the coming year!!
2013: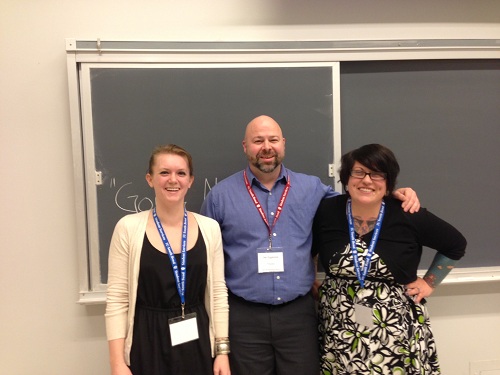 Morgan Lee, Joe Eggleston, and Amber Patrice Hardcastle presented at the Undergraduate Research Conference on 4/19/2013.