Stacie Merken, PhD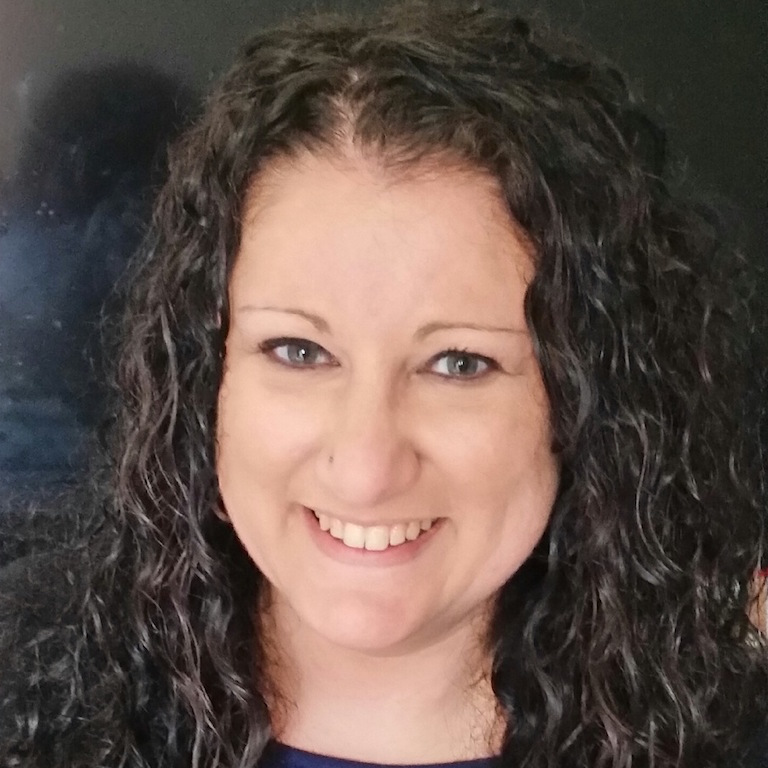 Dr. Stacie Merken, Assistant Professor
Contact Information
Office location: Wiekamp Hall, Room 2171
Office phone: (574) 520-4468
E-mail: smerken@iusb.edu
Education
 Ph.D. in Criminology, Indiana University of Pennsylvania
M.S. in Criminal Justice (specialization in Corrections), California State University Long Beach
B.S. in Political Science, California State University Long Beach
Background:
I grew up in sunny Los Angeles, CA where I performed in a variety of plays, musicals, and TV and earned admission into both the AFTRA and SAG unions. I was an Irene Ryan nominee, performed at the Kennedy Center American College Theater Festival, sang the National Anthem at sporting events and jammed with bands. As much as I absolutely love performing (and I still sing every day!), I always wanted a strong education. I went straight to law school after my undergraduate degree in political science and found the criminal justice system needed a lot of work—too much work! I spent some time doing graduate work in forensic psychology before starting my Masters of Science Criminal Justice degree, continuing to learn the material I loved since I was a child. True fact: when I was a wee tot, my mom used to take me to the bookstore. The minute she would turn around, I would run straight to the true crime section. She always found me trying to read a book on serial killers! Of course she did not buy them for me, but my love of all things criminology and crime started at a very young age. I found my calling as a professor becauseI was always drawn to crime—the most violent kinds actually (the ability to research the most violent offenders is amazing!)—and there is something about engaging in discussion with students and pushing them to their full potential that I find most fulfilling.
Research Interests
As a generalist in my field, which is very rare, I have a wide variety of research interests and specialize in many areas. I have published in journals and encyclopedias on various topics: Rape myth culture and media impact, female sex offenders, serial killers (both male and female), cold cases, spree killers, and sex offender policy. In addition to these areas, my research interests also include: violent offenders (serial killers, mass murderers, sex offenders, spree killers, cults, and stalking), cold cases, media, ideology, the politics of crime, women and crime, victimology and offender-victim relationships, policing (personalities, media impact, stress factors), prison subculture (prison gangs, deprivation vs. importation, special populations in prison, correctional and administration relations with inmates, inmate-on-inmate violence), prisoner reentry, hate crimes, criminological theory, and criminal justice policy. I am always willing to work with students on research and welcome the opportunity!
Teaching Interests
As a generalist, I am able to teach various courses and absolutely love to do so. Some of my teaching interests include, but are not limited to: Criminological theory, violent offenders, victimology, media and crime, criminal justice policy, special topics courses (i.e. violent offenders, hate crimes, prison subculture, cybercrimes, stalking and intimate partner violence, cults, cold case crimes), sex offenders, women and crime, critical issues in criminology and criminal justice, terrorism (both domestic and international), law and society, criminal law, criminalistics, cybercrimes, introduction to criminal justice, research methods (both quantitative and qualitative) and statistics. Most important, I love helping my students succeed and reach their goals. When students e-mail me after a semester and send an article or song that reminds them of something we learned or tell me about an intellectual debate they engaged in using material and statistics from our course—my job is done. The most rewarding part about teaching is when my students are not only satisfied with a course but also use the material in future courses, receive an occupation in awesome CJ careers, and keep me posted on their future endeavors.
Courses Recently Taught at IU South Bend
 CJUS-P 100: Introduction to Criminal Justice
CJUS-P 200: Theories of Crime and Deviance
CJUS-P 290: The Nature of Inquiry
CJUS-K 300: Techniques of Data Analysis
CJUS-P 300: Criminalistics and Forensics
CJUS-P 300: Myths, Issues, and Realities of Crime
CJUS-P 300/WGS-W 302: Women and Crime
CJUS-P 370: Criminal Law
Service at IU South Bend
 Criminal Justice Student Organization Faculty Advisor
Women and Gender Studies Governing Board Member
New Student Orientation Leader and Advisor
Co-leader: Summer II Book Club (Bowen, Teaching Naked) for the University Center for Excellence in Teaching (UCET)
Student Affairs Senate Committee
Awards, Honors, and Grants
 Educational Resource Fair Grant
Mosaic Faculty Fellow